5 Things I'm Currently Obsessed With : July 12th - July 19th
By Kylee McGrane - 12:00 PM
I have a lot of favorite things. I'm a very
excitable
person, so it's not hard for me to get extremely happy over something simple. Last week I faced one of my biggest
heart breaks
as my macbook air suddenly crashed. I've been without my own laptop for almost a week and it's literally almost impossible to
survive.
Because I couldn't post what I had been working on, I decided to share some of my favorite things with you instead. I hope you like them as much as I do.
1.
Peach Bellini Candle from Bath and Body Works $24.50
Working as a bartender, I'm constantly able to make new drinks and learn new things. Over the course of the last six months, I have become totally obsessed with Peach Bellinis. There's something about the color, smell, and taste that reminds me of spending long days tanning on the beach. Being that I spent this week in North Carolina, summer inspired anything was on the top of my favorites list. Anyone who knows me knows I'm obsessed with Bath and Body Works, specifically their candles and car scents. When I found a peach bellini candle there I was positive that all of my dreams came true. The scent is fruity and warm, without being overwhelming. I have it in candle form and in the gel packs for my car and I'm completely in love with it. So in love, in fact, that I'm debating buying every product in the line because I'm almost positive it's just a seasonal scent and I'm so terrified of it being discontinued!
Find it here!
2. Black T-shirt Dress from T.J Maxx $15
One of my favorite memories of my sophomore year was when my entire family came to visit me in the city. We had a massive shopping trip in Ridge Hill, an outdoor shopping center about 30 minutes outside of the city. Let me just tell you, it might be one of my favorite places. They have some of my favorite stores there (Charming Charlies, Francesca's, etc.) and some amazing restaurants (I LOVE the Yard House). While I found so many great finds I'll be sure to share, one of my favorites was a plain black t-shirt dress. Working in Manhattan during the summer is definitely new territory for me and I want to look chic and comfy at the same time but that could be really, really hard to do. This dress was the perfect answer to that difficult challenge. It's a stretchy material that is in an a-line silhouette. So it could be left flowy, or belted at the waist. It's super simple, so I could dress it up with lots of chunky bracelets, statement necklaces, or colorful shoes.
See similar |
Here!
Here!
and
Here!
3. Artist Melissa McCracken
gravity by john mayer
Melissa McCracken is an artist that is inspired by other art. Usually that's pretty typical. However, Melissa has a rare condition called synesthesia, which allows her to experience music as an explosion of color. While many of us can relate different songs to different situations, memories, or moments, a person with synesthesia experiences music as different shades of colors . She recently did a series of paintings based on several different songs. My favorite is her piece on "gravity".
Read all about her amazing story here!
4. These Amazing Charts That Will Make You Feel Like a Sophisticated Grown Up
I'm a bartender. Because of such I'm expected to know food and alcohol pairings like the back of my hand. Maybe I'm a bad bartender. Maybe I'm young and stupid. But I don't know more than pinot grigio goes well with pasta dished. These charts make it easy to know, remember, and understand.
See more of them here!
5. Coconut Oil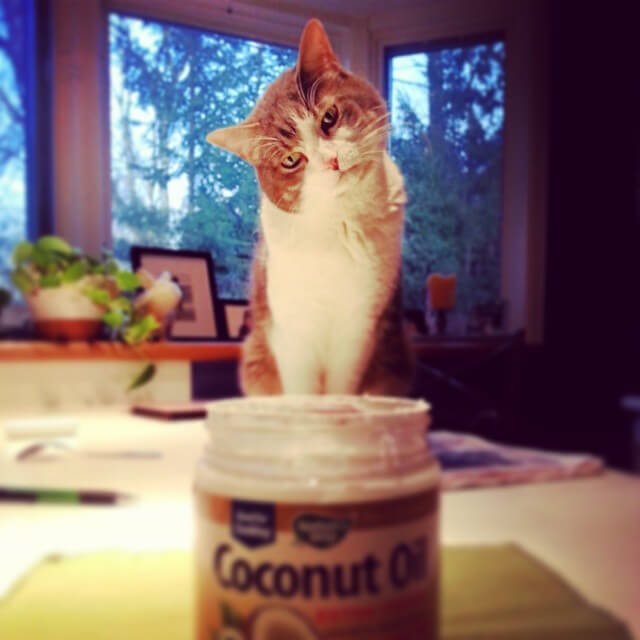 My skin is HYPER sensitive. I suffered from dry, acne prone skin for years. I have keratosis pilaris on my arms and legs. If I put anything on my face that hasn't been on it before, I immediately break out or get a rash. Because of this, my beauty products are extremely limited and usually very expensive. However, after seeing a pinterest pin on coconut oil as shaving cream, I decided to give it a shot. Now, it's my go-to beauty product and I literally use it for everything. I use it as a hair mask, leaving it in for thirty minutes on my hair. I use it to oil pull, swishing it around in my mouth for 20 minutes before brushing my teeth to pull out toxins and whiten my teeth. I use it as shaving cream, which leaves my legs ultra smooth. I use it as moisturizer and it leaves my skin glowing. I use it to take off my eyeliner and I already see an improvement in my skin and can SWEAR it is making my eyelashes longer. No matter what my beauty problem is, virgin organic coconut oil has been my go to for everything!
Find more uses here!